Description
Dedicated to the memory of conversations with James Hansell, Ph.D.
Freud postulated long ago that early trauma and secrecy contribute to suffering and psychopathology. He revolutionized psychology by delineating the importance of biological drives and unconscious processes. Were he alive today, Freud would likely be curious about interpersonal neurobiology and the interventions of somatic psychotherapists who incorporate knowledge of the body and the nervous system in their strategies to remediate the negative impact of early trauma. Come spend a morning with us and stay for lunch, if possible, as Dr. Sharon Gold-Steinberg opens a compelling dialogue about how somatic therapies connect with the psychodynamic treatment of attachment disruptions and trauma.
Dr. Sharon Gold-Steinberg is a natural teacher and gifted presenter who shared a close friendship with Jim Hansell, PhD for nearly three decades. In this 3-hour presentation, Sharon honors the spirit of Jim's lifelong commitment to teaching, leadership, collaboration, and voracious intellectual curiosity.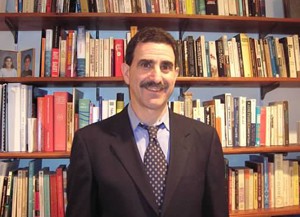 Integrating her rich roots in psychodynamic psychotherapy teaching and practice with her fresh, deep immersion in body-oriented talk therapy, Dr. Gold-Steinberg will address the overlap and contributions of each in treating long-term attachment wounding as well as traumatic injuries. She will elaborate on accessible tools from somatic therapies that enrich and complement the dynamic/analytic approach via tracking the narrative of the body, diffusing the intensity of traumatic transference, incorporating mindfulness to enhance emotion regulation, and fostering integration of new learning. There will be an invitation for dialogue to deepen our learning and to honor Jim's legacy.
Former faculty member for 15 years at the University of Michigan Center for the Child and Family, Dr. Gold-Steinberg teaches and consults regularly with clinicians of many stripes. Her style is ever-compassionate toward the person of the patient and the therapist, as well as freshly insightful about how theory and research inform interventions and practice.
We hope you'll join this morning presentation and stay for lunch to continue the discussion. We will meet at the beautiful Inn at St. John's www.stjohnsgolfconference.com with spacious and beautiful grounds and buildings. We hope this day will both nurture and enliven and allow us to continue the conversations with Jim and with each other that were cut short by his early death. Proceeds from this event will be donated to the James Hansell Scholarship Fund at George Washington University.
Date: January 30, 2016
Fees: $70 for the presentation alone, additional $30 for lunch (lunch registration closes January 15th)
Times: Presentation 9 a.m.-12:30 p.m., Lunch 12:30-2 p.m.
Location: The Inn at St. Johns,44045 5 Mile Rd, Plymouth, MI 48170