Description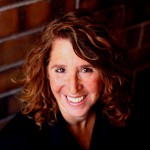 Mary Jo Barrett, MSW is the founder and director of the Center for Contextual Change in Chicago, IL., www.centerforcontextualchange.org, a clinic specializing in The Collaborative Change Model, a component phase model working with individuals, families, and groups.This nationally prominent expert in the treatment of trauma, especially within the family context, is known for being an innovator and collaborator as a teacher and as a therapist. She is a very popular presenter at Psychotherapy Networker and other conferences nationally and internationally and is on the faculties of the University of Chicago, School of Social Service Administration, and the Family Institute of Northwestern University.

Ms. Barrett's model is a practical, resilience-oriented 3-stage model for gathering information, structuring treatment, and matching interventions to a client's specific needs. Her collaborative approach supports lasting change and addresses if, when, and how to integrate other approaches such as EMDR, DBT, CBT, and couples or family work. She pays particular attention to creating a culture of collaboration and reassurance in the consulting room, to safeguard against any unintentional re-traumatization. Consistent with her commitment to taking care of and protecting clients is her commitment to taking care of therapists. Ms. Barrett works extensively with therapists and presents and writes regularly on preventing compassion fatigue and healing from vicarious traumatization.
Ms. Barrett has co-authored three books including her latest, Treating Complex Trauma: A Relational Blueprint for Collaboration and Change with Linda Stone Fish. She is currently working on a handbook addressing compassion fatigue. Ms. Barrett provides consultations, workshops, and courses, nationally and internationally, to families, lawyers, psychotherapists, social service providers, residential treatment facilities and governmental agencies. Please join us this spring in welcoming her to the Ann Arbor area and invite colleagues from all disciplines to her workshop with us on Friday, May 6th. It will undoubtedly support you as well as offer practical tools to support those with whom you work.
Date: May 6, 2016
Cost: $165
DISCOUNTS
10% off for early registration by April 1, 2016.
10% off for groups of 3 or more — enter coupon code

mjb-gr3

at the Checkout page.
5% loyalty discount if you have previously attended a training or workshop hosted by Partners in Healing. Enter coupon code

mjb-my5

at the Checkout page.
$95 student rate. Enter coupon code

mjb-95

at the Checkout page.