Affiliates' Bios
Carrie Hatcher-Kay, PhD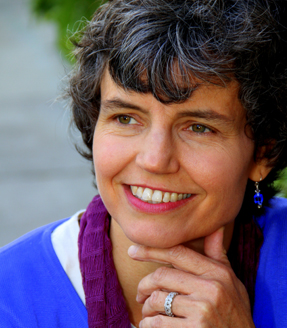 Carrie Hatcher-Kay, PhD, is a fully licensed clinical psychologist who earned her doctorate from the University of Michigan and completed her postdoctoral training at the University of Michigan Department of Psychiatry and the Ann Arbor Center for the Family. Creatively integrating tools and teachings from neurobiology, mindfulness-based body-mind psychotherapy, and ancient wisdom traditions, Carrie helps clients, students, supervisees, and community groups discover new tools and perspectives that can shift long standing limiting beliefs, habits, diagnoses, and relational patterns. Carrie has been in private practice since 2003, including eight years as an affiliate at the Ann Arbor Center for the Family. She has particular expertise in the areas of trauma, anxiety, and depression, and particular passion for supporting people accessing innate healing and wholeness beyond identifying with wounding or injuries. Carrie is a Level 2 graduate of the Sensorimotor Psychotherapy Institute and is fully certified in EMDR. In addition, she integrates Internal Family Systems and other family therapy perspectives interwoven with addressing ecosystem and social systems healing in all her work. Carrie has published in her field and enjoys presenting in the community and at professional conferences. She is a member of the Michigan and American Psychological Associations. In her personal, professional, and community work, she is committed to growing awareness that addressing systemic injustice is inseparable from healing work. Her practice, leadership, and service are founded in affirming individuals', families' and communities' inherent wisdom, resources, and strengths.
César Valdez, LMSW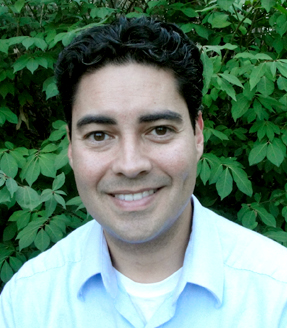 César Valdez, LMSW has enjoyed the pleasure and privilege of offering psychotherapy since earning his social work degree from the University of Michigan in 1996. He spent 15+ years as a Certified EMDR practitioner, is a Level ll graduate of the Sensorimotor Psychotherapy Institute, and is a Certified Trainer of IADC, a specialized treatment for grief. César previously taught at a University of Michigan training institute and currently offers training and education to mental health professionals through individual and group consultation, workshops, and seminars. He has presented at national and regional conferences, serves as the Associate Director of IADC International, and is a member of the National Association of Social Workers and the EMDR International Association. In addition to his clinical training, César has spent many years in contemplative meditation practice and transpersonal study. His psychotherapy practice focuses on the use of mind-body interventions within a psychospiritual framework. Within his broad-ranging practice of individual adults, his skill lies in directing clients' energy and attention toward the intrinsic organizing force that facilitates their healing and evolution. César greatly enjoys accompanying highly collaborative clients on healing journeys that are at times challenging and often joyfully transformative. Individuals on a mature path of psychological and spiritual growth seek to work with César as much for his clinical acuity as for his wisdom.
Sharon Gold-Steinberg, PhD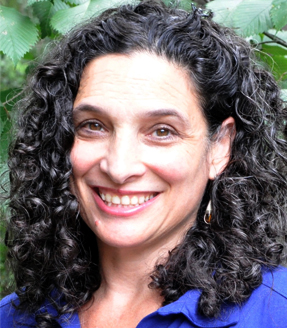 Sharon Gold-Steinberg, Ph.D. is a fully licensed psychologist who completed her doctoral and post-doctoral training at the University of Michigan. In addition to teaching and supervising at the University of Michigan for fifteen years, Sharon has maintained an active private practice since 1995 with an emphasis on the treatment of trauma, vicarious trauma, attachment issues, anxiety, grief, and divorce. Increasingly, her practice focuses on providing psychotherapy, consultation and training to other therapists and to other professionals who work with traumatized populations. Her style is compassionate, interactive and affirming. Sharon is a dynamic public speaker and offers workshops on trauma stabilization, trauma-informed care, and vicarious trauma. She is a co-founder, with Carryn Lund, LMSW, RYT, of Therapist Refresh, a website that provides meditative and inspirational resources for psychotherapists and other healers. Their meditations also can be accessed on Insight Timer. Sharon's video course,"Understanding Trauma," models best practices for therapists in teaching clients skills to manage trauma symptoms and serves as a psychoeducational resource for trauma survivors to use at home to enhance their coping skills and deepen self-compassion. Sharon has completed level I and II EMDR training and she is a certified practitioner of Sensorimotor
Psychotherapy, a body-oriented, talk therapy for the treatment of trauma and attachment wounding.