Announcing our 6th annual spring workshop
"The Joy of Practicing What We Preach: A Half-Day Self-Care Retreat" offered by Sharon Gold-Steinberg, Ph.D., Carryn Lund, LMSW, RYT, and the Partners in Healing "Community Band" (because we all need a little help from our friends!)
Program Description:
Psychotherapists, professionals who devote themselves to caring for the emotional well-being of others, often miss the joy and satisfaction of providing the same level of care and nourishment for themselves. Self-care may be something we prescribe to others or something that we believe we deserve only when feeling burned out or depleted by our work. Yet, finding ways to engage in various forms of self-care while doing our work as psychotherapists provides us with almost endless opportunities to deepen our awareness of self, heighten our attunement to joy, and enhance our ability to make meaning and grow spiritually while we work. Practicing psychotherapy relies on the use of one's self as a primary instrument for resonance, attunement, containment, compassion, play, and the cultivation of inspiration and hope. These resources can be bolstered by a sense of community and the support of colleagues.
In this half-day retreat, we will explore joy, gratitude, playfulness, pleasure and vitality through contemplative practices such as mindfulness, breathwork, music, and gentle movement. These practices will allow us to deepen and cultivate these experiences for ourselves and, resultantly, into all relationships in our lives, including those with our clients. During the retreat, we're not going to talk about therapist self-care, we are going to experience it! No previous experience with any of these modalities is required—come as you are, dress comfortably for the day, and prepare to enjoy!
About the Presenters: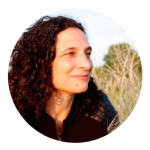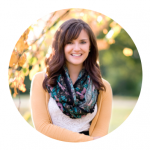 Sharon Gold-Steinberg, Ph.D. is a psychologist in private practice in Ann Arbor and is a co-founder—along with Carrie Hatcher-Kay, Ph.D. and César Valdez, LMSW–of Partners in Healing, an organization dedicated to providing support and training to psychotherapists. She is a certified practitioner of Sensorimotor Psychotherapy. Along with her colleague, Carryn Lund, LMSW, RYT, she offers a weekly class, "Friday Refresh," that incorporates contemplative practices to support therapists in resourcing and balancing their nervous systems and in building community. Carryn is a therapist, yoga teacher, and founding partner of Grove Emotional Health Collaborative in Ann Arbor. Sharon and Carryn are creating a website, Therapist Refresh, to expand the reach of this local program. This retreat also will help celebrate the launching of their website.
Date & Time: Saturday, May 5, 2018; 9:30am to 1:00 pm with a mid-morning break for refreshments and networking; check-in begins at 9 a.m. The Friend's Center is on a lake. Weather permitting, feel free to bring a bag lunch and picnic blanket and hang out after the retreat! Due to space constraints, registration is limited to 40 participants. Sign up early to save your spot!
Location:  Michigan Friends Center, 7748 Clark Lake Rd., Chelsea, MI
Cost: $75
Discounts:  Student and non-profit employee price of $40. Enter coupon code care-40 at the Checkout page.
Cancellation Policy: Cancellations received on or before April 21, 2018 will be refunded in full minus a $25 registration fee. Those needing to cancel after April 21, 2018 will be eligible to receive a credit (minus $25 registration fee) toward a future Partners in Healing event.
Continuing Education:  Although we value self-care as an essential aspect of professional practice, this workshop is not eligible for continuing education units according to the policies of licensing agencies.
ADA: If you require accommodations, please contact Partners in Healing at: 737-926-0071