Announcing our 5th annual spring workshop
"To Err is Human: Therapist Mistakes as Therapeutic Opportunities" by Janina Fisher, PhD
Program Description:
Like parenting, psychotherapy can be only "good enough." Therapeutic mistakes are inevitable, but they occur in the privacy of an office with no one but the client with whom we could process them fully. We may pause to critique ourselves or try to ignore the shame we feel, but we rarely have the chance to turn them into opportunities.
This workshop explores how what drives us to take on the work of psychotherapy can also contribute to "mistakes of the heart." We make mistakes because we care so much, because we want to help—not because we don't. Whether the mistakes we make are clinically misattuned or the result of our own internal conflicts, there is much to learn both about the power of "repair," what happens when therapist and client resolve to recover from the rupture to the relationship caused by empathic failure, small administrative mistakes, or even ethical errors.
Early attachment is built upon the cycles of infant distress and parental 'repair.' The emphasis is less on understanding and more on intuiting what the child needs so that feelings of distress are soothed, comforted, or transformed from painful to pleasurable, and tears turn to laughter. In this workshop, we will learn how to use the therapeutic relationship to heal the wounds of childhood by repairing the inevitable 'misses' that accompany our best efforts as therapists.
About the Presenter: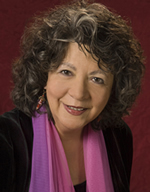 Janina Fisher, PhD is a licensed Clinical Psychologist and Instructor at the Trauma Center, founded by Bessel van der Kolk. Past president of the New England Society for the Treatment of Trauma and Dissociation, a faculty member of the Sensorimotor Psychotherapy Institute, and a former instructor, Harvard Medical School, Dr. Fisher has been an invited speaker nationally and internationally on topics related to the integration of neurobiological research and new trauma treatment paradigms into traditional therapeutic approaches. You can read more about her work at www.janinafisher.com.
Date & Time: April 29, 2017; 9am to 5pm with break for lunch; check-in begins at 8:30am
Location:  Eagle Crest Resort, 1275 South Huron., Ypsilanti, MI 48197
Cost: $180
Discounts:
2016 Registration price of $135 if you register by December 31, 2016.
Early Registration price of $155 if you register January 1 through March 11, 2017.
Student and non-profit employee price of $115 (no date restrictions). Enter coupon code err-115 at the Checkout page.
Cancellation Policy: Cancellations received on or before April 15, 2017 will be refunded in full minus a $50 registration fee. Those needing to cancel after April 15, 2016 will be eligible to receive a $100 credit toward a future Partners in Healing event.
Continuing Education: This workshop is co-sponsored by Partners in Healing and The Institute for Continuing Education. 6.00 contact hours are offered for the mental health disciplines listed below. The processing fee is $25.00. Application and CE forms will be available on site. CE verification will be mailed to attendees following receipt of completed CE forms. Normal turn-around time is two weeks from the date completed forms are received. If you have questions regarding the workshop, agenda, presenter, grievance issues, or for a listing of learning objectives, contact The Institute for Continuing Education at 800-557-1950; email: instconted@aol.com.
Psychology: The Institute for Continuing Education is an organization approved by the American psychological Association (APA) to sponsor continuing education for psychologists. The Institute for Continuing Education maintains responsibility for this program and its content.
Counseling: Ohio Counseling/ Social Work Board, Provider RCS 030001.
Note: NBCC credit is not offered for this event.
Social Work: The Institute for Continuing Education is approved as a provider for social work continuing education by the Association of Social Work Boards (ASWB), though the Approved Continuing Education (ACE) program. The Institute for Continuing Education maintains responsibility for the program. ASWB Provider No. 1007. Licensed social workers should contact their individual state jurisdiction to review current continuing education requirements for license renewal.
Ohio Counselor and Social Work Provider No. RCS 030001.
Marriage-Family Therapy: Ohio Board Marriage-Family Therapy, Provider RTX 100501.
Skill Level: Beginning, Intermediate, Advanced
Instruction Methodology: Didactic, audio-visuals, demonstrations, experiential exercises, case examples, small and large group discussions.
ADA: If you require accommodations, please contact Partners in Healing at: 737-926-0071
Nature photo above by Kayla Steinberg